great loose leaf tea pouches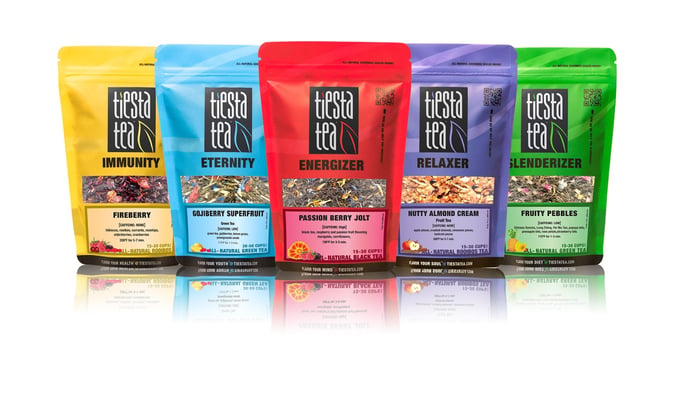 When it comes to loose leaf tea packaging, we understand your need to find the proper loose leaf tea pouches available for your delicious tea. You've worked hard at perfecting the taste of such a product, and consumers love it. Now, you need to go with organic pouches that will maintain the freshness of the tea. Bags for loose tea have a tendency not to hold up well to the oils that rub off of teas. We kept this in mind, and that's why we know you'll love our organic pouches with laminated layers of film barrier.
One layer wasn't enough, so we have combined multiple layers to ensure that customers are buying your loose leaf tea the way it's meant to be. In this way, you can continue to work on your actual product, while we provide you bags for loose tea that are safe from moisture, oxygen, odor, vapor, light, and puncture holes. This will not go unnoticed by customers, who love a product that is great quality all-around, not only in taste.
So how would I get one of these organic pouches anyway?
We're here to help you every step of the way on that. If you're in a hurry, check out our to get information, browse our stock stand up pouch options, get a feel for our customized bags, or request a sample immediately. Wholesale loose leaf tea packaging or otherwise, you'll find we have quite a few options. We have stock pouches and we can even custom print them as well which allow for a variety of colors and designs created by you and approved and sent out by us within a mere 4-6 weeks. When it comes to unique loose leaf tea pouches, we'll even allow you to order as few as 5000 at a time.
Don't miss out on this amazing opportunity to go all out and market your loose leaf tea better too. While our pouches are incredibly sturdy and durable, they also help to sell your product. Some of the features we offer are: heavy duty ziplocks, tear notches, hang holes, pour spouts, and gas release valves (for increased freshness)! When you go with us, you guarantee that your loose leaf tea lovin' customers get the product they paid for.