Gallon Size Bottles and Jugs for Hand Sanitizer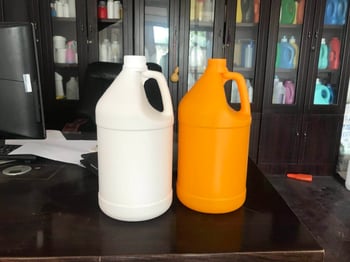 One thing for certain, the US packaging industry was not ready for Covid 19 or the impact on the demand for hand sanitizer supplies. The gallon containers are no exception. 2 weeks ago the pumps for these gallon containers were in dire need (and still are) but now the gallon jugs themselves are scarce. What is a company supposed to do? Need Your Gallon Jugs ASAP...Like In Days? Here's How
We have been telling anyone who will listen, place an order and stop talking about it. Whether your need is for gallon containers or small 50ml bottles or anything else, talking about "your needs" and discussing if/when situations (if I place an order by next week...when can I take delivery) and the reality is no one is going to take you seriously until you put "skin" (cash) in the game. In A Hurry--Click Here
Overseas suppliers (with the right connections) can make a new mold for gallon containers in 2-3 days and even marry that container with a 38-400 alcohol compliant pump. Doing so could actually be a cost savings along with providing a faster lead time as the factory that makes the pumps already knows the gallon containers will fit seamlessly.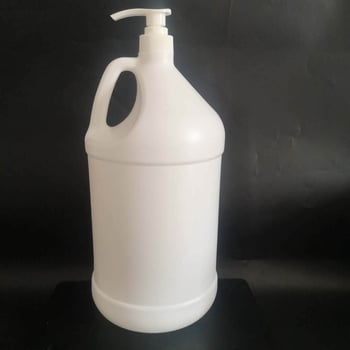 What Happens On May 1st?
On May 1st many US states are planning to open for business. What concerns me and anyone else in the hand sanitizer business is this...if you think demand is bad now (no one is working on site) wait until people go back to work and numbers spike! Plus, May 1st to May 5th is a Chinese holiday...where orders will back up, production will stop, and further demand on an already taxed Supply Chain will really push the limits. Get Your Order Run Fast--Here's How
Get In Line--Any Line--But Get In Line
Look, if you need alcohol compliant pumps or gallon containers or 50ml bottles or anything else pertaining to the hand sanitizer business, Place An Order! Companies are hoping that some friend of a friend is going to come through for them and they will learn the hard way. 2 weeks ago the lead time for alcohol compliant 38-400 pumps was 60+ days. Now, 2 weeks later it is past 90 days and climbing. If you plan to be in this business and forecast that you'll need supplies at some point...get your orders placed and place a deposit to get in the production line. Nothing is going to happen until you put Cash Down. Sorry to be so blunt, but hypothetical situations are over.
Use The Fast Pass Option--
Get an order in and we can then push and pull your project to fruition. Without an order, we've got nothing to push. Use The Fast Pass!!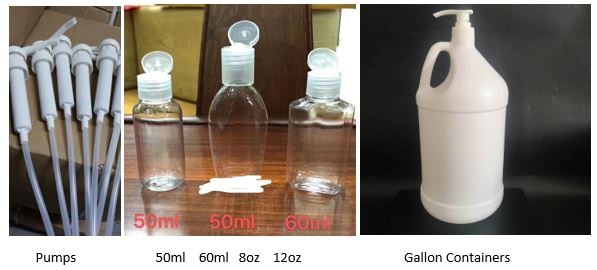 Please review information and let us know how we can help. There is light at the end of the tunnel and we can help you get there...faster! Contact Us Directly at 216-373-1005