Go To The Front of the Line--The Fast Pass
We realized a few weeks ago, when Walmart contacted us directly that having an option to use our contacts and existing factory relationships to offer a "front of the line--fast pass" that many of our other customers could benefit as well. As I've told companies over and over, this is an "option" for those that are stuck, behind, have no alcohol pumps or 50ml bottles or anything pertaining to hand sanitizer. Go To Front of the Line--Click Here
The pandemic caught many people off guard and they are being forces to stop all production or pay exorbitant rates for their hand sanitizer suppliers. We believe this option helps everyone. The pricing is higher than normal but NOT excessive and it gives our clients the option to run their packaging in a matter of days...not months.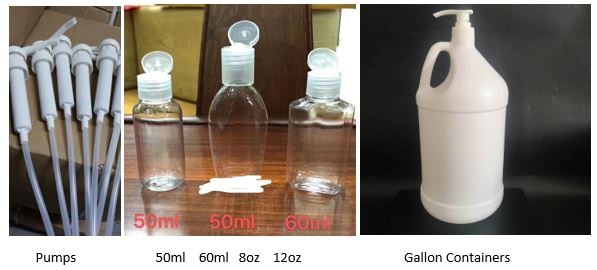 Companies are using us to drop in a "fill in pump order" or a quick molded 50ml with clear lid to help a retailer or relief agency. The point is, it is an option that no one else is offering, and we are honored and proud to do so.
What Happens On May 1st?
On May 1st many US states are planning to open for business. What concerns me and anyone else in the hand sanitizer business is this...if you think demand is bad now (no one is working on site) wait until people go back to work and numbers spike! Plus, May 1st to May 5th is a Chinese holiday...where orders will back up, production will stop, and further demand on an already taxed Supply Chain will really push the limits. Use Fast Pass Option--Click Here
Get In Line--Any Line--But Get In Line
Look, if you need alcohol compliant pumps or gallon containers or 50ml bottles or anything else pertaining to the hand sanitizer business, Place An Order! Companies are hoping that some friend of a friend is going to come through for them and they will learn the hard way. 2 weeks ago the lead time for alcohol compliant 38-400 pumps was 60+ days. Now, 2 weeks later it is past 90 days and climbing. If you plan to be in this business and forecast that you'll need supplies at some point...get your orders placed and place a deposit to get in the production line. Nothing is going to happen until you put Cash Down. Sorry to be so blunt, but hypothetical situations are over.
Use The Fast Pass--
Get an order in and we can then push and pull your project to fruition. Without an order, we've got nothing to push. The Fast Pass--Use It Now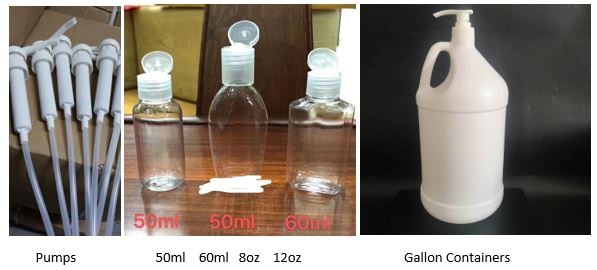 Please review information and let us know how we can help. There is light at the end of the tunnel and we can help you get there...faster! Contact Us Directly 216-373-1005