eBooks, Case Studies & White Papers
eBook: 5 Ways Staying the Same is KILLING Your Business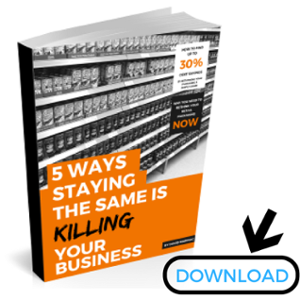 Is your brand stuck swimming in the Sea of The Same™? Are retailers passing on your product and you can't figure out why? Are you losing loyal customers to your competitors? Want to stay competitive with the "big bous" in your industry?
The key to staying competitive, innovative, fresh and popular with consumers — and regaining your margins — isn't a secret. Yet, brands across the globe are still sticking to the old way of doing things, and it's killing their chance at success.

In this eBook, ABC Packaging Direct President and CEO David Marinac is explains five common missteps today's CPG brands take and how thinking outside of the box and finding the right partner can make all the difference.
---
Report: From Jar to Pouch
The Evolution of Baby Food Packaging

Big brands like Gerber, Beech-Nut, Plum Organics, and Heinz are packaging their baby food in spouted stand up pouches. Are today's parents on board with this packaging innovation? It can seem like a risk for brands to change the image of their products and embrace new packaging styles, but as today's consumers seek out convenience, reusability, and sustainable solutions, packaging products in a lightweight, flexible package is an easy way to meet changing consumer demand.

We teamed up with independent research firm Cint to survey more than 1,000 moms and dads about their preferred form of packaging for baby food. Respondents were questioned about their preferences regarding the design, safety, convenience, and lifestyle fit of stand up pouches vs. traditional glass jars for baby food. We analyzed and compiled these results into a new industry report, available to download now.
---
Case Study: Protecting the Purity of Honey fron Hive to Pouch - The Bush Boys Beehives Story
Spouted stand up pouches are among the most innovative packaging options on the market today. They're also uniquely structured to allow consumers to squeeze every last drop of a liquid, gel or viscous product from the package. Bush Boys Beehives, a family business that specializes in raw sustainable honey, chose stand up pouches with spout for their product after using a traditional plastic honey bottle for many years. Because their raw honey naturally undergoes a crystalization process (where the liquid product turns into a solid), the rigid plastic or glass bottle wasn't allowing the honey to pour correctly.
In this free case study, we detail how Bush Boys Beehives came across spouted pouches from StandUpPouches.net and why this type of flexible packaging solved their #1 problem.
---
Case Study:

Updating Your Product with Custom Printed Pouches, The Peal Starch Way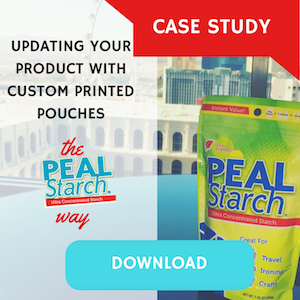 When choosing the right packaging for your product, your top priority is making sure your goods protected. Packaging, however, can do so much more for your brand, serving as the catalyst for entering new markets and differentiating your offerings from the competition. StandUpPouches.net's very first custom-printed pouch customer, Peal Starch, was able to expand the applications of its dry laundry starch powder and appeal to a whole new demographic of consumers by updating the size and style of their stand up pouches. This one small change made all the difference for the brand's success. Download the case study, "Updating Your Product with Custom Printed Pouches: The Peal Starch Way," to see how it's done.
---


Report: The New Wave of Cereal Packaging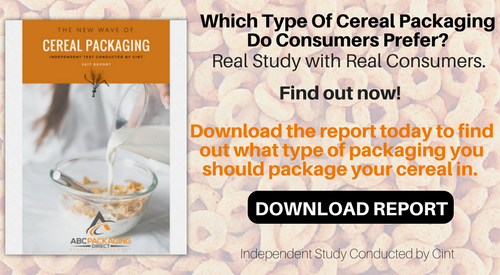 We all know cereal has traditionally been packaged in a cardboard box with an inner plastic bag liner. But how many consumers actually find this type of package convenient? Does it really keep cereal fresh? Is it easy to open and reclose? We partnered with independent research firm, Cint, to ask 1,000 primary household shoppers what they think about the packaging their favorite cereal brands use. An overwhelming majority said they'd be open to trying a new packaging style that easier to pour, functions well in terms of resealing and keeping their product fresh, and prevents them from having to buy a container to transfer the cereal into when the box inevitably rips, tears, or takes up too much space in their homes. In this report, we also highlight a new kind of cereal packaging, flexible box bags, that mimics the traditional cereal box but includes advanced features that extend the shelf life of cereal and best appeal to consumer wants, needs, and desires.
---
Case Study: Selling Sweets as Chocolate-Based Supplements - Healthy Chocolate® - The chococeutical way of life®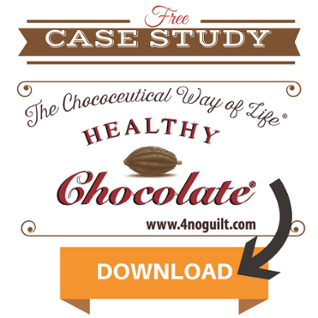 Introducing an innovative new product, and convincing consumers why it is beneficial to their active lifestyles, is no easy feat. Now, imagine trying to market a chocolate bar as a natural chocolate-based supplement...
That's exactly what Healthy Chocolate Florida, LLC, accomplished with the addition of a revolutionary ingredient, as well as carefully designing product packaging to allow for portion-controlled servings of their chocolate products.
Packaging also played in integral role in setting the brand apart from other supplements at the Natural Products Expo, and their vibrant custom pouches provided ample "retail space" for the company to promote the ingenius allergen-free, sugar-free, guilt-free chocolate bars and supplements. In this case study, we break down how Healthy Chocolate® found its niche in the natural products space and why their product packaging helped launch them into a new consumer market.
---
eBook: Using Packaging to Tap Into the Millennial Mindset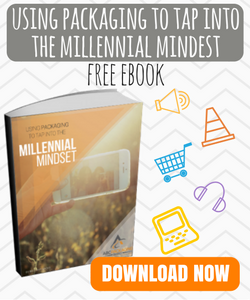 Millennials (consumers ages 18-35) are the largest living demographic in the U.S., and they're influencing the purchasing decisions of older and younger generations at a rapid pace. Selling products to this generation of buyers requires new and innovative marketing tactics that focus on visual communication and linking the online and offline worlds. Product packaging serves as the quintessential bridge between the online conversation and real-life retail shopping experience. This eBook dives deep into the behaviors, desires and changing lifestyles of millennial consumers and explains effective strategies today's brands can use to refresh their products, packaging and marketing tactics to build a solid base of loyal millennial brand advocates.
---

White Paper: Innovating Product Packaging with Stand Up Pouches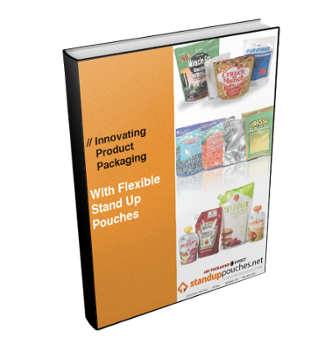 Traditional food packaging, like trays with lids and clamshell containers, are falling out of fashion as brands get a better understanding of consumers' concerns with these difficult-to-open outer packages. With new innovations in flexible retail packaging, producers can ensure their products are protected and stable by embracing stand up pouches and other barrier bags for food, coffee, cleaning products, vitamins, and more.

This white paper, the third installment in our series on Lightweighting, examines the cost savings, storage reduction, prolonged freshness and environmental advantages three fresh food brands experienced after packaging their fruit, bread, and poultry in flexible retail packaging.


---
White Paper: Recyclable, Reusable, Lightweight Packaging

Many brands are ditching the traditional hefty container in favor of flexible pouches for their numerous environmental advantages. Lightweight packaging is significantly more sustainable than rigid canisters, boxes, jars and other larger packaging options, which is why major retailers like Walmart, Target and Whole Foods spotlight brands that are committed to making sustainable practices a priority. CPG companies that want to beat out competitors on store shelves must be able to turn on a dime and undergo a product packaging refresh when necessary.
This guide explores new technological developments in the lightweight packaging industry that help to reduce waste, fuel usage, carbon emissions, and excess spending. Using real-life case studies, the white paper examines the benefits of flexible packaging options, like refill pouches and retort pouches, and how making the switch away from jars, bottles and cans has allowed successful brands to add more value to their products while keeping all aspects of their operations in alignment with sustainability initiatives.
---
White Paper: New Advances in Flexible Packaging Lightweighting
"Lightweighting" refers to the shift away from bulky, rigid packaging in favor of more versatile and innovative flexible alternatives. Brands like Kraft Heinz, McCormick and Mars are adopting packaging solutions like stand up pouches, but many other brands are still slow to ditch their traditional boxes, jars, cans, bottles and other heavy containers.

Using data compiled by the Flexible Packaging Association, this exclusive white paper details three types of packaging (coffee packaging, pet food packaging and frozen food packaging) and the advantages and uses of new flexible styles.
The guide includes in-depth data and case studies that provide concrete examples on how companies have reduced waste, costs, carbon emissions and more by switching to lightweight packaging options for their products.
---
Report: The Changing Face of Soup Packaging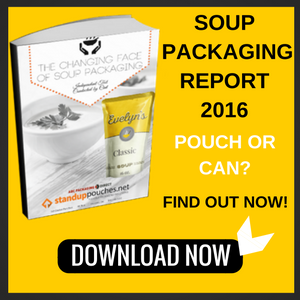 This report details an independent study of customer preference on the way soup is packaged — a traditional tin can vs. custom printed pouch. The data reviews respondents' perception of the product based on the appearance of its container, its perceived funtionality, ease of use, design, how well it preserves the freshness and flavor of the food product, and so on.
The information collected highlights the shift away from traditional, rigid packaging that can alter the taste of a food product, along with consumers' changing needs and desires and how brands are responding to customer feedback by refreshing their packaging and embracing new solutions that keep their products well protected.
---
eBook: The Insider's Guide to Contract Packaging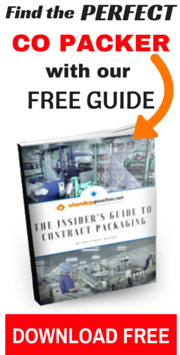 Any business that sells a product to consumers will need to work with a co-packer at one point or another.
Whether it's a big, established brand that needs to get massive quantities of product packaged and out on retail shelves quickly, or it's a small team of entrepreneurs that lacks the manpower and resources to get their new item in proper packaging, a co-packer's job is to fulfill those needs and more.
This eBook teaches companies large and small how to find, evaluate, and hire the right contract packager and build a lasting partnership.
---
White Paper: Avoiding Food Labeling Lawsuits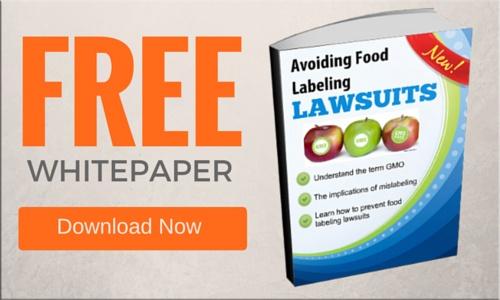 Several big brands have been under fire for mislabeling their food — whether it's boasting health claims that aren't true or misrepresenting the product's weight, ingredients or quality. Packaging is the first thing people see, and all labels must meet federal regulations so customers aren't misled. This white paper breaks down what GMO means, how to prevent food labeling lawsuits and how to design packaging so it boosts transparency and trust in a brand.
---
eBook: Digital Printed Prototypes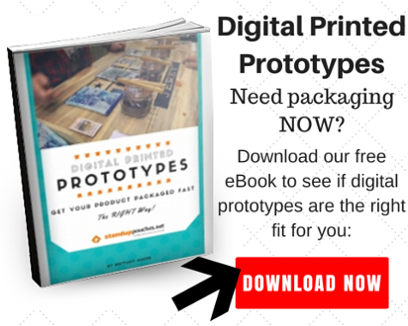 Packaging prototypes are the perfect solution for companies that want to debut a new (or in-development) product at a trade show, industry event, investors' meeting, or while pitching a product to a new store. Using the latest digital printing technologies, we're able to supply fully functional, custom-printed pouches to businesses in as little as 3 days. When time is of the essence and new products are being tested, waiting for large runs of packaging just doesn't make sense. This guide covers our capabilities and why digital printed prototypes are a great way to get new products in the hands of important stakeholders quickly.
---
Report: The State of Protein Powder Packaging-Canisters vs. Pouches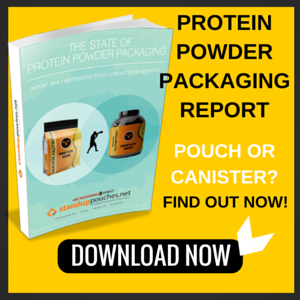 This report details an independent study of customer preference on the way protein powder is packaged — traditional canister vs. custom printed pouch. The data reviews respondents' perception of the product based on its packaging, from purchase intent to differentiation from other products, value, uniqueness, convenience, lifestyle fit, etc.
In summary, the information collected explains why flexible pouches are becoming the "new norm" not only in the vitamin and supplements industry, but also in a wide range of markets from health food to drink mixes and so on.
---
eBook: Supplying to Walmart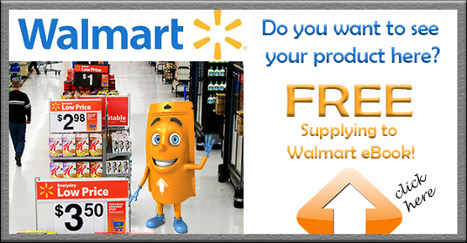 Every brand wants to see their product on the shelves of major retail stores like WalMart, however many of these corporate retailers are notorious for squeezing suppliers' and manufacturers' costs as much as possible. Once a business has the resources to get their products on shelves of major chain stores, they need to understand what the retailer is looking for and how to get their product packaged and shipped fast - without delays. This eBook shares expert tips on meeting WalMart's demands and creating a smooth, working relationship so reorders are guaranteed.
---
White Paper: Supplying to Whole Foods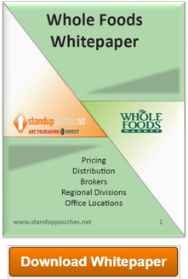 We all know Whole Foods is THE health food store brands that produce organic, clean-label products want to get into. This white paper explains pricing, brokers, distribution, office locations and regional divisions so natural products companies know what they're getting into before they try to pitch their items to this major retailer.
---
eBook: Recycling, Flexible Packaging & YOU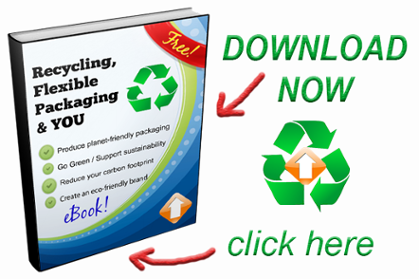 Some think the only way packaging can be truly environmentally friendly is if it's biodegradable. However, flexible, lightweight packaging like stand up pouches are a much more protective option.
They can be broken down into recyclable regrind that is used to make other products, help prevent food waste, and take up less space in landfills than rigid boxes, jars, and cans.
This resource teaches companies how they can use packaging to reduce their carbon footprint, build an eco-friendly brand, and support sustainability throughout the entire supply chain.
---
eBook: Packaging Pet Food & Getting Your Product Into Stores
The pet food industry is changing, and brands must commit to listening to consumers' concerns and desires when it comes to protecting their furry friends. With so many recalls happening in the world of pet food, brands must choose packaging that keeps their product protected against harmful external elements while allowing their distinct logos, graphics, and educational text to really POP and stand out on shelves. Large, flexible pouches have become the ideal solution for dry cat and dog food, treats, kitty litter, and other pet products that are notoriously hard to package in traditional containers. Pouches help eliminate wasted product while keeping pets safe.
---
eBook: Coffee Packaging - A Comprehensive Guide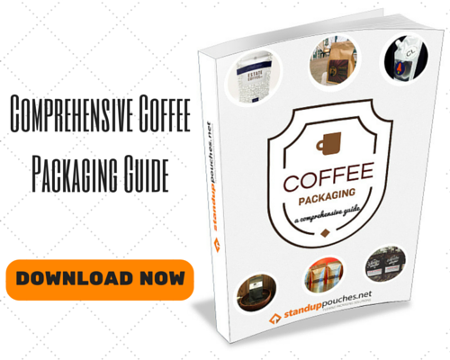 We've entered a "new wave" of coffee — artisinal roasters are cropping up left and right, and the way in which we enjoy and brew the beverage has shifted drastically over the last few years. With a new emphasis on the craft of coffee roasting, brewing, and consuming, brands must be innovative and use their packaging to communicate the effort and detail that goes into creating the perfect cup. Canisters, jars, and tins are falling by the wayside as more consumers prefer the small-biz look and feel of flexible pouches and bags. However, even some of the most modern and inventive coffee brands aren't utilizing the best flexible coffee packaging on the market. This guide explores the latest innovations in coffee packaging and how roasters can use their coffee bags to stand out and compete with major competitors.
---
eBook: How to Package Medical Marijuana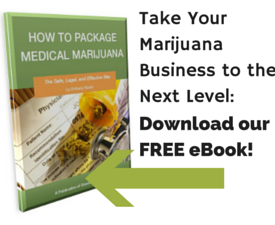 How to package marijuana the legal, safe and effective way — tips for marketing, branding, packaging and licensing legal medical marijuana and cannabis edible products. Regulations for this growing industry are constantly changing, so this guide is meant to inform entrepreneurs in this industry about the importance of using child-resistant packaging for their products and having a team of consultants and industry experts close by. Also contains insider information from Pinnacle, Colorado's premier cannabis consultants.
---
Case Study: Roland Foods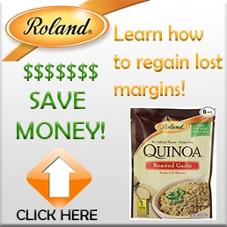 By handling their packaging needs in house, instead of relying on their contract manufacturer, Roland Foods was able to save between $250,000-$500,000. This is a great case study to show customers why NOT to rely on their contract manufacturer to do their packaging — leave it up to the experts, and always view your packaging supplier as a partner/essential part of your team.
---
Case Study: Build-A-Bear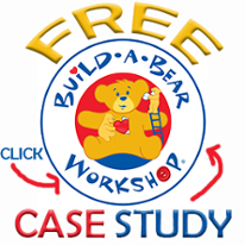 This is a great example of a customer that launched a BRAND NEW product in flexible packaging. Build-A-Bear debuted its SCENTiments (fragranced parts that go inside each stuffed animal) and needed packaging that would keep the scent fresh and represent the brand's high quality. They chose custom printed pouches to launch and market the new product while catching people's attention in stores.
---
Case Study: CHoward's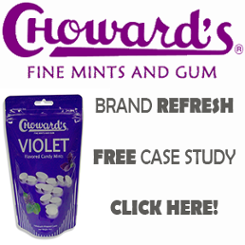 Great resource on using packaging to refresh a brand. CHoward's is a candy company that has been around since the 1930s. They needed a way to stay relevant and attract a new audience in the modern age. They switched away from small, rectangular, paper candy wrappers and embraced custom printed stand up pouches for their violet-flavored mints. The pouch is purple and uses the same logo and branding people identify with the candy maker but is innovative, stands out better than the small wrappers and protects the freshness and flavor of their product.