The food and beverage industry is undergoing a huge transformation right before our very eyes.
Big brands are retooling their recipes to meet consumer demand, incorporating fresher, more natural ingredients and eliminating harmful additives. Brands are introducing new versions of classic products that are speaking to new generations of consumers. Food and beverage packaging, too, is changing at a rapid pace, and successful companies know embracing new innovations is key to meeting consumer demand. Glass, metal, and paper containers are quickly falling out of fashion as more customers prefer the ease and flexibility of modern forms of food and beverage packaging.
A new report shows the global demand for flexible retail packaging like stand up pouches will grow by 2,489 million pack units by 2017.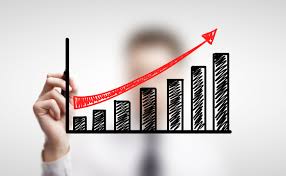 (image source: buckeyepromotionsgroup.com)
Pouches are lighter to transport, easier to store on retail shelves and kitchen cupboards, and their durable structure effectively keeps products safe from outside contaminants. Flexible retail packaging is better for the environment, too, and it works well with consumers' increasingly active lifestyles.
The report also shows microwavable pouches are on the verge of replacing traditional packaging for frozen and ready-meal options. This is good news for customers who need a quick bite to eat that doesn't take long to prepare. Pouches work great for microwavable products because they contain multiple food-grade layers that each serves a different purpose. The outside layers are designed to cool quickly, while the inner layers keep contents hot. Big food companies like Campbell's are taking advantage of this innovative packaging option for new soup varieties that can be eaten right out of the pouch.
PepsiCo, too, is embracing flexible retail packaging to introduce new colors, flavors, and versions of
their beloved products. Innovating via brand refresh has caused PepsiCo to earn more than $6 billion in net revenue. Packaging plays a huge part in a food or beverage company's product launch, and companies that choose to stick with the old boxes and cartons just won't keep up with leading global brands. Thinking about how your food or beverage is packaged and perceived by customers all across the world is key to staying ahead in the industry.
Big brands have an incredible amount to lose if a product fails. Many are switching to flexible retail packaging because they know it's the smart solution to communicate their position as an innovative company to consumers. If you want to stay modern, fresh, and creative, you've got to choose new, better packaging that communicates these initiatives. Stand up pouches are taking the industry by storm because they work better for today's customer's lifestyle, and they're the best option for producers both environmentally and economically. Big brands know how much packaging matters – small companies, too, can rise to the top by innovating their packaging solutions and refreshing their products.
Related Posts: