The word "sustainability" can be misconstrued and has frankly been overused in many circles but as it relates to spouted stand up pouches it's meaning is right on. If you take nothing else from this post other than the word "THINK" you'll be well on your way. Think about how you run your business. Think about how your products are packaged. Think about the type of packaging you use. Think about ways to reduce your packaging. Think about ways to reduce the amount of energy you use or is used to create, store, or even ship your packaging. The word sustainability is not a threat but an opportunity for improvement, an opportunity to help the environment but forget all of that stuff...it is an opportunity to put more money into your pocket. Using spouted stand up bags instead of other types of packaging is a no brainer.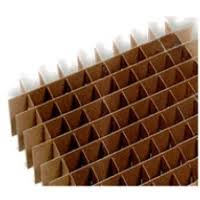 Let's pretend you are in the baby food business and for years and years all you've ever used were the glass jars that Gerbers made popular. You used glass jars because the "big boys" used glass jars, in fact the entire industry used glass jars. Let's also pretend you just got your first decent order of 10,000 jars of your world famous strained carrots (yum). Glass jars would probably be packaged 50-100 in a corrugated box with a chipboard (more packaging) partition separating each jar. However, glass jars are rigid not flat so they would packaged with multiple layers of partitions separated by more layers of chipboard paper. Finally, let's not forget the main corrugated carton used to enclose everything. Now, back to the main word in this post, "think" about all of the packaging being used to package these glass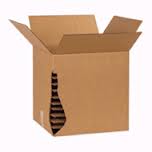 jars! Think about all of the room they will take up in storage in your factory. Think about all of the space it took up to get them to you and the fuel used to transport them to your plant. Get where I'm going here? Spouted stand up pouches have taken the industry by storm and they can save you a ton of money.
Spouted stand up pouches are made from multiple layers of barrier film, not glass, laminated together. These layers create the strength for the pouch to stand but even more important they create the barrier properties to keep your baby food (famous strained carrots) fresher for longer.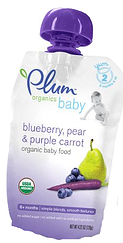 10,000 spouted stand up pouches would ship flat, arrive flat, store flat, and take up a fraction of the space glass jars would. How much would a case of 100 glass jars weigh with all of the packaging included (box, partitions, layers of more packaging to separate everything) versus a case of 100 spouted stand up pouches? In fact, I would estimate 500-1000 spouted stand up pouches would take up as much room as 100 glass jars! WOW...now that is a huge swing.
You use less space, you use less fuel to get the packaging to you, you use less packaging and here is the best thing, you've saved a ton of cash! The corrugated box plus 2-3 layers of partitions plus more layers of paper to separate the partitions versus a box of spouted stand up pouches...no excess packaging, no partitions or layers, etc. That's "thinking", that is sustainability, changing the way you do things for the good of the environment but with the added benefit of helping your own company.
Even better, consumers and in your case moms and babies LOVE spouted stand up pouches. They can unscrew the cap, suck out the contents and either save for another meal or throw it away. Want the best news? A spouted stand up pouch will be LESS, correct, cheaper than a glass jar by a long shot!
You save money on your packaging, you help the environment, and you put more money in your pocket and quite possibly increase your sales by using spouted stand up pouches instea of tired and old fashioned packaging. Think about how good you would feel!