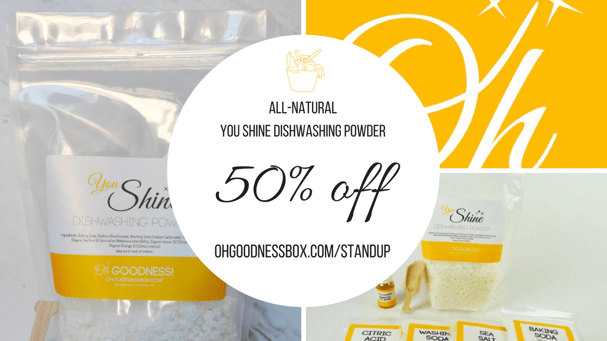 Let's face it — most of us don't have the time, energy or skills to complete all of the awe-inspiring do-it-yourself projects that dazzle us on Pinterest and Instagram.
However, the thriftiness and budget-friendly aspects of creating your own products certainly has widespread appeal to today's conscious consumer. Likewise, a large majority of today's social media users follow lifestyle gurus and brands that promote sustainable, healthy and natural ways of living.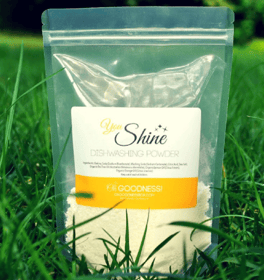 Becky Wheeler, a self-proclaimed "messy person," might seem like an unlikely advocate for DIY and all-natural products aimed at making consumers' homes clean and sparkly. But that's what makes her products so practical and appealing. Wheeler represents so many consumers who would love to live in a 100% clean, healthy, organic, spotless and sustainable world but simply don't have the time in their schedule to commit to such an ideal lifestyle.
Wheeler's new line of products, called Oh Goodness!, was created to help consumers make healthier choices for themselves and their families without the hassle.
Living a perfectly clean lifestyle is daunting and simply unrealistic for most of us, but Wheeler gets it. However, as the brand name suggests, many consumers have that moment where they realize so many of the household products they absentmindedly grab at the grocery store or purchase because they're on sale are actually causing more harm than good.
"Oh Goodness!" might not be the exact choice of words one utters when scrubbing away at their dirty dishes, only to realize the detergent they're using on their cups and utensils is full of mysterious ingredients, chemical fragrances and abnormal colors...
But Wheeler has set out to change all that and provide today's heads of household with products that are natural and free of preservatives, fragrances and chemicals, and are kid- and pet-friendly. Her subscription-based DIY cleaning kits include reusable containers and pre-measured ingredients for a month's supply of dishwashing powder, all-purpose spray and scrub that are easy and fast for anyone to make. Best of all, they're natural, organic and safe.
Convenience was key for Wheeler, so she set out to create the first "Blue Apron for cleaning" with her line of delivered DIY kits that make it incredibly easy for any consumer to create their very own cleaning products at home while knowing exactly what ingredients go into each solution.
Meal kits, subscription services and gift boxes are all hot items these days, and packaging plays an integral role in not only preserving the products inside as they make their way from manufacturer to consumers' homes, but also in the overall "wow" factor when the items are received and finally opened by the recipient.
Choosing the right packaging for a delivered DIY kit is so crucial because packaging's structure and appearance can literally make or break a product. Faulty, cheap or unattractive packaging can damage a brand's reputation in seconds. Beautiful, high-quality and eco-friendly packaging, on the other hand, has a tendency to win over consumers because it evokes feelings of luxury while remaining in perfect harmony with the modern consumer's natural lifestyle.
Wheeler chose transparent stand up pouches for her organic You Shine Dishwashing Powder, part of her Glowing Collection. This form of dish detergent packaging was an alternative to the box Wheeler originally selected, but after finding that the rigid container allowed too much moisture in when transported to certain parts of the U.S., the stock pouches proved a more practical choice for preserving the quality of her product.
Stand up pouches with a bottom gusset are an excellent option for fine powders, like the Oh Goodness! Dishwashing powder, because their laminated layers of barrier film effectively prevent loose granules from escaping out of the container, and each layer protects against exposure to outside moisture, oxygen, contaminants and rips or tears.
Upon receiving the resealable stock pouches, Wheeler made the smart choice to allow her customers to mix the finished cleaning product right in the pouch, thus eliminating the need for excess packaging or containers, and making the DIY process even simpler for the average user.
By using applied custom labels to the outside of her stand up pouches for detergent, Wheeler is able to quickly and clearly communicate the powder's intended use, as well as list the small amount of natural ingredients used to make the product. The combination of a transparent, recyclable, protective pouch consumers can use over and over again, along with a clean and simplistic custom label with her cheerful yellow-and-white color scheme, builds brand consistency and aligns well with her customers' values.
The Oh Goodness! products are intended for the everyday consumer to use and make cleaning as luxurious and enjoyable as taking a bath. They can also make excellent gifts, and both the subscription aspect and easy-to-follow steps make it a convenient way to create a clean, nontoxic and welcoming environment. And this is all coming from Wheeler, a business owner who, admittedly, hates to clean!
Want to get your hands on the Oh Goodness! You Shine Dishwashing Powder, packaged in clear, protective stock pouches?
Oh Goodness! and StandUpPouches.net have partnered to offer all readers 50% off the all-natural powder!

Place your online order starting Nov. 1 to receive this limited-time discount!