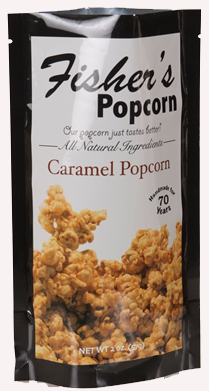 We in America suffer from an embarrassment of riches when it comes to food choices. Stores are full of aisle upon aisle of almost every food type imaginable, available in many varieties and quantities. Having so much choice sounds like a good thing. However, studies show that having too many options often leads to some people being unable to make a choice at all or, when they do, choosing without really caring. As an example, half of all shoppers don't make a decision on what product to buy until standing in front of the shelf in the store aisle. For those folks, clearly no amount of advertising or other marketing effort has had the desired effect.
Branding your product with packaging and doing it well will likely have the greatest impact on the shopper who hasn't yet made up her mind, failing which you may never have the chance to get her attention again.
So how does packaging serve to brand food? By creating a connection in the mind of the consumer between the package and a specific food product. Stand up pouches create such a connection.
Also known as stand up bags, Mylar® barrier bags and custom printed stand bags, stand up pouches result from laminating together multiple layers of specially-formulated film. This process yields a barrier that is strong, waterproof and puncture-resistant, protecting your food product from vapor, odor and pests while extending its shelf life by locking in freshness, flavor and aroma.
Stand up pouches provide several other opportunities for branding your product. First, yours will be known as the brand that, because the bags stand up on the shelf, stands out from the competition. Available hang holes offer a second display option to the retailer. Tear notches allow easy opening; zip seal closures ensure safe, effective storage.
By their very design, stand up pouches make branding food easier. Wide front and back panels are ideal for affixing labels or for ordering custom printing in up to 10 colors of your text, your graphics, even your QR code. Transparent film which allows your food to basically market itself is also available. Any combination of these options only enhances the appearance of your food product on the shelf. And, again, when it comes food, it's all about appearance.

So, when branding food, remember: Choose stand up pouches and you'll make the consumer's choice a simple one.