While a majority of alcohol drinkers would likely rather not know how many calories they consume in every swig of their favorite beverage, they may have a change of heart if brands set new standards for

alcohol packaging.

Today's health-conscious consumer may make the switch to red wine or light beer in an effort to reduce the amount of sugars and toxins entering their bodies, but wouldn't it be easier to determine which drinks are truly conducive to their diets if the information was provided right on the outside of their containers?

It's true that some alcohol companies may prefer to shy away from including Nutrition Facts on its beverage packaging for fear that customers will cut down their consumption of the product if they start adding up those carbs, calories, and grams of fat every time they reach for a refill. However, brand pioneers could be setting new standards, and to stay competitive in a crowded marketplace, other spirits companies would be wise to follow suit. Diago, one of the world's leading alcoholic beverage producers, announced it will begin including Serving Facts on all of its Crown Royal products, making it the first line of spirits to include the alcoholic equivalent to Nutrition Facts.

The whisky will include a panel that specifically outlines serving size, calories, alcohol by volume, carbs, protein, fat, and a disclaimer detailing the U.S. Dietary Guideline's definition of a "drink." We could very well begin to see classic alcohol products like Guinness, Smirnoff, Tanqueray, and Dom Perignon containing the same information, as they are all brands owned by Diago. If the company introduces this new standard in the alcohol industry, brands will need to retool their beverage packaging to meet consumer expectation. Below are three reasons why wine, beer, and spirits companies may want to think about introducing Serving Facts on their alcohol packaging.

1. It Builds Brand Transparency

Today's consumer actively seeks out brands that are honest about their ingredients and the process that goes into making their products. People want to purchase from ethical companies, and with so many consumers adopting constricting diets – like gluten free, vegan, or paleo – brands need to be open and upfront about everything that goes into their food and beverages. Alcohol companies uniquely target individual products to specific customer demographics, but considering how damaging a recall or controversy can be to brands that try to dupe or hide information can be, all alcohol brands would be wise to be as open as possible about their products – no matter who is drinking them.

Including Serving Facts on your alcohol packaging is an effective way to educate and inform consumers about the goods inside. Traditional advertising and sales tactics are falling by the wayside, and today's smart shoppers truly want to learn about the products they purchase. They want to understand the benefits a good or service provides to them, and they are curious about the experience they will be immersed in once they take a product home and crack open the packaging. Brands that communicate the flavor, nutritional info, and positive points about their good clearly and concisely will resonate with modern shoppers.


2. It Gives Brands a Competitive Edge

Diago may be setting new standards for alcohol packaging, and brands that refuse to e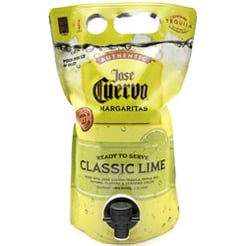 volve and keep up will beconsidered outdated and pedestrian. Alcohol companies are already establishing themselves as trailblazers by introducing new flavor profiles and cutting-edge packaging like liquid bags with spout that appeal to the desires of today's drinkers. Brands that unveil serving sizes and nutritional content on their beverage packaging are taking a small step toward revolutionizing the entire industry.

While many classic alcohol businesses may shy away from completely overhauling the products consumers easily identify and devote their loyalty to, offering information that competitors don't will only help build relationships between brand and consumer. If your company specializes in drinks made with organic, inventive ingredients, why not boast this right on the outside of the container for all to see? The days of the dark glass bottle are dwindling as producers of various types of alcohol are choosing lighter packaging that allows their brand identity and creative graphics to shine and inspire an amazing first impression.


3. It Opens Doors for a Packaging Refresh

Alcohol brands that want to get on board with communicating as much about their products as possible shouldn't confine themselves to the classic cylindrical bottle. This type of packaging only allows so much space for graphics and text, and designers will have to ensure their ideas are conducive to the round shape of the package and small size of its label. Creative brands are adopting spouted pouches that stand upright on shelves and contain two laminated "panels" that act as two signs that proudly display type and imagery without distorting the design.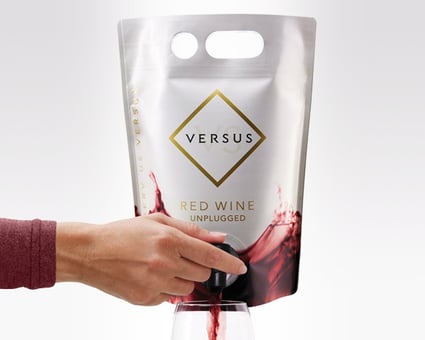 Flexible packaging, like liquid bags with spout, is already setting alcohol companies apart from the competition. It allows brands to include preparation information, warning labels, and even Serving Facts right on the outside of the container while still providing space for logos and graphics that build the entire brand. Spouted pouches are lightweight, pliable, and resistant to breakage or puncture. Their use of rotogravure printing and water-based inks allows alcohol companies to proudly display colorful designs that can be easily read and won't wash off if they come in contact with liquid.
Serving Facts are a small way for brands to set themselves apart and draw in new customers. Rethinking the entire way your product is packaged and presented can open new doors for inventive drinks that revolutionize the entire industry and earn your brand much-deserved positive attention.
(Image Sources: Packaging Digest, Sonia Staven, Total Beverage)
Related Posts: