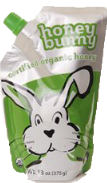 Syrup isn't just for pancakes anymore. Creative chefs and bakers alike have discovered different ways to incorporate maple and other syrups into a variety of dishes. As a result, of course, the demand for syrup has increased and so has the amount of competition in the marketplace, which means that standing out from your competitors is more challenging than ever. Distinctive packaging is one way for your brand to be remarkable on the shelf and stand up packaging pouches for syrup is perhaps the most distinctive packaging available.
Stand up packaging pouches for syrup are the product of laminating together multiple layers of scientifically-formulated, food grade film. This process creates a barrier that is strong, durable and puncture-resistant, yet still flexible enough to store conveniently virtually anywhere. Stand up pouches safeguard their contents from vapor, odor, moisture, pests and, if necessary, light and/or air. At the same time, these pouches seal in freshness and flavor, especially when ordered with an available zip lock closure.
Stand up packaging pouches for syrup stand up on the shelf, permitting your brand to stand apart from the competition. Round and sombrero-style hang holes are also available, offering grocers and other retailers an option when it comes to displaying your syrup line.
Each stand up pouch has a wide front and back panel, suitable for a number of branding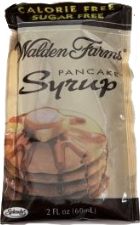 options: 1) The incorporation of clear film into the pouch barrier; 2) Customized printing in up to 10 colors; 3) Application of company labels or other stickers; or 4) A combination of any or all of the three. Regardless of which option you choose, your product line will attract the attention of undecided consumers and turn them into your customers.
Stand up packaging pouches for syrup are also environmentally friendly. Although made from multiple film layers, these pouches require up to 12 percent less material than most other packaging bags. This results in less weight (reducing shipping costs) and less waste after disposal. And most pouches are recyclable.
Stand up packaging pouches for syrup: The perfect solution to the often sticky problem of packaging.