Listeria is the word that is making its rounds in the food marketing world over the last week or two. Within a very short time frame, 3 companies recalled their food products due to Listeria concerns. Those companies are as follows:
Blue Bell
Blue Bell Creameries has certainly had its ups and downs over the last several weeks. Five people were reportedly hospitalized with Listeria, and unfortunately three people died after becoming infecting. Since the initial recall, Blue Bell has recalled even more ice cream after discovering more Listeria within its product lines. The latest recall includes banana pudding ice cream pints.
Sabra
Sabra's hummus recall has been less serious (so far) than Blue Bell, but concerns of Listeria are still on consumers' minds. Sabra has recalled 30,000 cases of its classic hummus so far. As of now, no reports of illness have surfaced.
Henry's Farm
Henry's Farm had a regional recall of its soybean sprouts from retailers in Virginia and Maryland. There was a concern over Listeria contamination, but no reports have illness have surfaced in this case, either.
What Exactly is Listeria, Anyway?
Listeria is a pathogenic bacterial infection. Only a small percentage of people who inject Listeria actually fall ill. However, this does not downplay the serious illness that occurs to people who do end up infected. There is a 17.5% mortality rate for people who are 50+ years old and become infected with Listeria.
Those who are infected with Listeria can display flu-like symptoms, ranging from fever to vomiting. Other serious complications include blood infection and meningitis.
It's Our Responsibility to Help Keep Consumers Safe
As food marketers and manufacturers, it's imperative to keep consumers free from illness as possible. Recalls are costly as it is, but dealing with illness and hospital visits is another issue entirely.
We aren't miracle workers, and recalls can happen to anyone, but there are precautionary steps food manufacturers can take to raise the bar on health and safety concerns.
And that's by using FDA approved food packaging.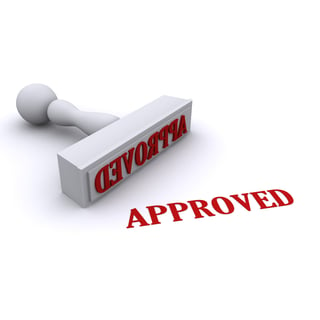 Why FDA Approved Food Packaging Matters
When you are using packaging that is FDA approved for your products, you reap the benefits on multiple levels.
First, the FDA approved seal builds a sense of trust between you and your consumers. With all of the concerns involving Listeria, E. Coli, and a number of other illnesses, customers are looking for signs of food quality and safety.
Second, it shows customers that you took the extra step to adhere to FDA guidelines. It's all too easy to throw together a haphazard packaging strategy, but a little extra planning goes a long way for both sales and reputation.
And speaking of reputation, both of the two combined benefits can do nothing but put your brand's name in a positive light. Protective packaging matters to your customers and the overall image of your company.
What Does it Mean to Have FDA Approved Packaging?
With approved packaging from the Food and Drug Administration, it means that the materials are safe to contain food products. You won't have to wonder about the safety of your packaging materials, and neither will your customers.
But before you jump into the first FDA packaging deal you can find, let's take a closer look at what makes the packaging FDA-approved in the first place.
First, it's important to understand the components and design of protective barrier bags. There are multiple layers used to produce quality flexible retail packaging. The first layer is designed for strength; it helps your barrier bags stand upright on the store shelf. The second layer is used for design and printing purposes. The inner layer is where the magic happens for food preservation, and it also happens to be the layer that matters to the FDA.
The inner layer of your packaging is the layer that comes in direct contact with your food products. This layer acts as a sealant from air and contaminants that can enter your packaging and cause recalls and illnesses. With that said, your flexible retail packaging must remain airtight so the inner layer can work its magic.
When you have packaging that is FDA approved, you'll have extra barrier protection for sensitive products. These sensitivities can range from anything from temperature to sunlight. Understanding the optimal environment for your food products will help you select the right FDA approved film, and your food will stay fresher and last longer on the shelf.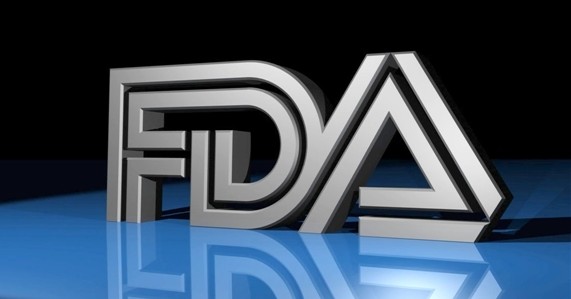 Questions to Ask Your Food Packaging Supplier on FDA Approved Packaging
What FDA regulations does your film meet in terms of food safety?

What should my company consider for film type in terms of temperature, food types, etc.?

Have your packaging films been evaluated by a toxicologist?

Can you provide food safety data that correlates with the type of film my company is purchasing?
Knowledgeable packaging suppliers should be able to answer your FDA packaging questions without batting an eye. It's good to be aware of food safety regulations and the quality of your packaging, but it's even better to partner with packaging professionals who can help you through the process.
With recalls on the news nearly every week, you can never be too safe with your product packaging. Do your research on FDA approval guidelines for packaging, and don't forget to interview experts in the packaging industry. Keep your customers safe and your brand's integrity intact with FDA approved food packaging. (FDA Image Source: DiabetesNews.com)