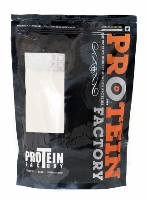 Health food, once considered a specialty product with an appeal limited to fitness buffs and so-called tree huggers, is now very much a mainstream commodity. As more people consider dietary concerns in their purchasing decisions and more companies produce foods purported to have healthful properties, stores now offer a myriad of choices sold by an ever-increasing number of competitors. Health food marketing has, therefore, become much more common.
Because many health food companies occupy a niche market or offer a limited number of products, their marketing efforts are not what we normally think of when we talk about product promotion simply because they don't have the advertising budget of larger companies. Even if they did, they would still have to deal with a very sobering consumer statistic: More than half of all shoppers haven't made a decision about what product to purchase by the time they find themselves in the store aisle, standing in front of shelves full of choices.
How, then, should a company engage in health food marketing? One suggestion is to utilize something it must spend money on in any event: Packaging. Integrating the concepts of marketing into packaging design enables your health food product to make its strongest statement where it will have the biggest impact: On the shelf.
A stand up pouch offers as much impact as a package probably can. Multiple layers of specially formulated film are laminated together to create a barrier that is strong, durable, waterproof and puncture-resistant. This design yields a bag that stands up on the shelf so that it stands apart from the competition. Round and sombrero-style hang holes offering retailers a second display option are also available.
The design of stand up pouches does not offer only superior display options, however. Also known as Mylar® barrier bags, stand up bags and custom printed stand bags, stand up pouches have wide front and back panels that provide the ideal canvas for affixing your company labels. The panels also accommodate custom printing in up to 10 colors of your product info, graphics and even your QR code. Transparent film is also available which allows your health food to essentially market itself.
Using stand up pouches will enhance your brand image with the environmentally-conscious consumer as well because the pouches are recyclable and take up little room in landfills.
When it comes to health food marketing, stand up pouches are what's best.