Gourmet food marketing would, at first glance, seem both simple and straightforward. But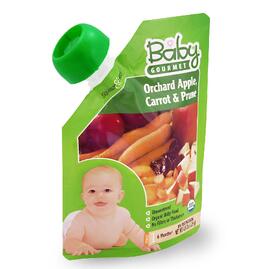 (as they say in the NFL), upon further review, that perception is overturned. Marketing gourmet food requires creativity, ingenuity, extremely close attention to detail and a sensitivity to the distinction between conveying a sense of luxury and one of snobbery.
For our purposes, marketing is more than merely an ad campaign. We use the term to describe
any efforts to promote your product line and the recognition of your brand. Packaging is a prime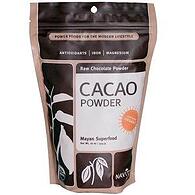 example, especially if you do not engage in much, if any advertising (As an aside: The next time you walk down grocery store aisles, make note of all the products on the shelves you have rarely, if ever, seen advertised; note further which ones catch your eye). Companies that don't promote their products via advertising must ensure that their packaging makes the most effective first impression.
Stand up bags are exactly the right packaging for successful gourmet food marketing. Layers of scientifically formulated film are laminated together to create a barrier that protects foods from spoilage and extends shelf life. Sometimes called stand up pouches, Mylar® stand bags or custom printed stand bags, stand up bags will protect your gourmet items from vapor, odor, and moisture. The available zip seal closures seal in the freshness, flavor and fragrance of your foods long after the package is initially opened.
Where stand up bags really stand out is in the options they provide for gourmet food marketing. Of course, they stand up on the shelf, thereby standing apart from your competitors' products. Available round or sombrero-style hang holes give the retailer a second display option.
The standout feature that stand up bags offer for gourmet food marketing, however, lies in the bag design itself. Wide front and back panels enable you to affix your own company labels. If labels are not your preferred choice for branding your packaging, you can order custom printing (in up to 10 colors) of all the product information that extols the value and virtues of your food line to be applied directly to your bags. Transparent film 'windows' can even be included to further showcase your gourmet item.
Gourmet food marketing, particularly if commercial advertising isn't employed, must rely on packaging to make a lasting first impression. And a stand out first impression is created when using stand up bags. Want to learn more?