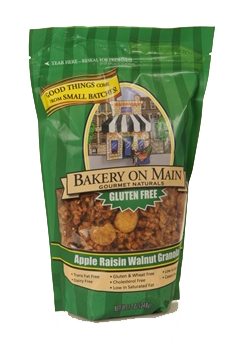 Gluten free products. Popular both as a treatment response to celiac disease and dietary aid for weight loss, more and more people are going gluten free. Because it is a protein found in wheat, barley, triticale, malts, rye and as a food additive (usually dextrin), gluten is very common. Selling gluten free products has become a lucrative but competitive business. How can you distinguish your product line from the competition? In other words, how can you build your gluten free brand?
You can build your brand not by improving your product, but by improving your product packaging. Stand up pouches are the ideal way to package, transport, sell and store your "no gluten" goods. Multiple layers of scientifically designed barrier bags are laminated together to create packaging that is durable, puncture resistant and protects the contents from vapor, odor, moisture, and light (if necessary). These barrier bags, also known as stand up bags, stand bags, and Mylar stand up bags, lock in product freshness, thereby extending shelf life.
Stand up pouches help the consumer associate your brand with quality and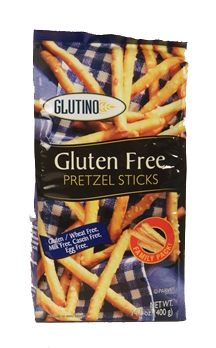 convenience in other ways. First, available tear notches make for easy opening. Secondly, zip lock closures guard against spillage and spoilage.
From a marketing standpoint, stand bags are a great way to build your brand. The stability that allows these bags to stand up on the shelf enables them to stand out from the competition. In addition, available hang holes (either round or sombrero-style) provide another store display option.
When it comes to branding your gluten free product, the construction of stand up bags facilitates perhaps the most effective way to mark your packaging. Wide front and back panels enable you to directly affix your company labels. As an alternative, custom printing in up to 10 colors can be applied directly to the bags, enabling you to disseminate information about ingredients, your company and even your other products. An inexpensive way to advertise to be sure.
For those customers concerned about the environment, your stand up pouch gluten free packaging addresses this issue. Not only are the bags recyclable, they help the consumer reduce his consumptive waste by taking up very little space in the landfill.
Stand up pouch packaging. An ideal way for the consumer to make a healthy connection between the benefits of gluten free products and
your
brand.
Want to learn more?