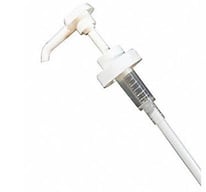 There is a global shortage of alcohol compliant 38-400 pumps for gallon containers. Over the past few weeks ALL US supply is gone. We've heard of places charging $7.95 for a pump...a pump!! We have an upcoming slot in production for 38-400 alcohol compliant gallon pumps.
We are letting others add to our order to reduce the lead time (which is now 60-90 days out...just for production and this is only going to get worse)!
Critical Information Is Below:
We can ship in 24 hours after PO is received
We have worked with this supplier for pumps for over 17 years
We have entire manufacturing...can produce 150,000 + per week
First shipment = PO + 24 hours
FOB Beijing (no holds on Customs) or FOB Guangzhou
Will fit gallon containers
Alcohol Compliant
Can customize length of tube
100% Quality Guarantee...Send Us Your Gallon Container For Fit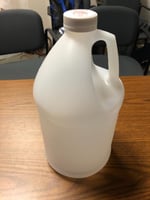 100,000 minimum run. Use this to replenish depleted inventory or use this as part of your further Supply Chain need for 38-400. Contact me directly if interested.
David Marinac 216-373-1005