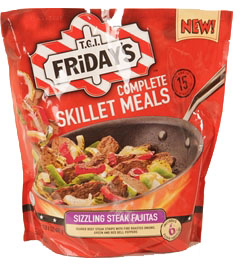 Those in the frozen food industry are faced with different challenges than those who provide packaging for other food products. Although frozen food packaging must protect contents from vapor, odor, moisture, pests, air and/or light (depending on the nature of each product), it must be able to do so in what we can safely call a "harsher environment". Frozen food packaging suppliers are, therefore, well-served when using stand up pouches.
Multiple layers of special, food-grade film are laminated together to form a barrier pouch that will not only protect its contents, it will help extend the product "best by" date by sealing in freshness, flavor and nutritional properties. Puncture-resistant, a stand up pouch can withstand the sharp edges that often result when some food products are frozen.
Known, among other things, as custom print bags, Mylar® pouches and stand up bags, stand up pouches provide frozen food packaging suppliers several options for branding products.
The wide front and back pouch barriers easily accommodate product labels and promotional stickers, custom printing tailored to exact specifications (in up to 10 colors), the use of clear film in the construction of the pouch barrier, or any of these options.
Products packaged in stand up pouches will stand out from the competition because they'll stand up on the shelf in the store's frozen food section. When necessary, optional round or sombrero-shaped hang holes can also be provided, thereby offering a second display option.
Because they stand up on the freezer, stand up pouches store conveniently. Also convenient is the available tear notch which makes initial product opening a snap. Finally, the optional zip lock closure system provides extra protection and further functions to preserve the product's shelf life. Trust your frozen food packaging suppliers for guidance as to what options you need for your particular product.
Stand up pouches are also environmentally friendly. Although consisting of multiple layers,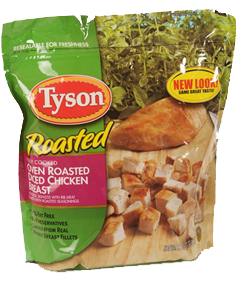 each pouch requires up to 12 percent less material to make than most other packaging bags. This means that the pouches weigh less and, therefore, require less fuel per unit to ship. It also means that less material is generated after disposal. And, of course, most stand up pouches are recyclable.