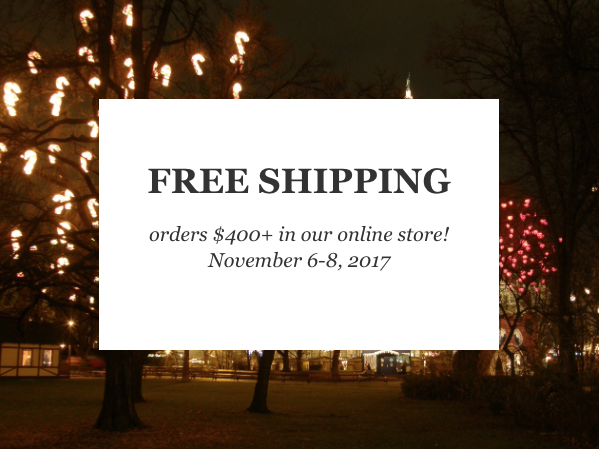 Now is the time for CPG brands to start preparing for a huge spike in product sales.
Adobe Analytics predicts this year's Cyber Monday will be the largest online shopping day in history. Large retailers and smaller brands alike will see an increase in online and mobile purchases this month as consumers scramble to get their holiday shopping done before products sell out.
More than 55 percent of customers will shop for gifts online, while 44 percent plan to flock to brick-and-mortar stores this season. Shoppers aren't just looking for great deals on expensive electronics or the year's hot new toy — sales of candy, popcorn, cookies and other seasonal treats will rise as consumers look to fill stockings, stock up for holiday parties or grab an inexpensive but thoughtful gift for coworkers and acquaintances.
As the winter season grows near, now is the time for CPG brands to start thinking about their product packaging. While large orders of custom-printed, limited-release seasonal packaging were likely made months ago, smaller brands preparing for a boost in holiday sales may need a backup supply of packaging to get their products out to consumers. Likewise, smaller companies looking to sell their goodies at holiday events or winter markets will need protective, convenient and high-functioning packaging that looks attractive to eager holiday shoppers.
To help offset costs, we're offering FREE SHIPPING on cases of stand up pouches, spouted pouches or child resistant packaging in our online store from Nov. 6-8, 2017.
Stand up pouches are an excellent solution for popcorn packaging, candy packaging, coffee packaging and properly protecting many other seasonal products. Spices, seasonings and even alcohol can be effectively packaged in lightweight spouted pouches, while child resistant bags are ideal for products meant for adults or those that can pose a choking hazard.
Now is the perfect time to stock up on silver, gold, red or green stand up pouches for holiday products without going over budget. These stand up pouches are the perfect canvas for a custom label or sticker, so you can communicate the benefits of your product and brand without waiting weeks for large runs of custom packaging.
Use code HOLIDAY17 at checkout.
Rules:
Applies to orders of stand up pouches, spouted pouches and child-resistant bags ONLY

Shipping to the lower 48 U.S. states only

FedEx ground shipping only

Sale runs from 12 a.m. EST Monday, Nov. 6 through 11:59 p.m. EST Wednesday, Nov. 8.

Use Coupon Code:

HOLIDAY17

at checkout
Exclusions:
Heat sealers + accessories

Flat-bottom bags, flat bags + FoodSaver bags

Clearance items + partial cases

Shipping to Alaska, Hawaii or Canada

Any customers receiving special pricing or who bring in their own carrier



NOTE: Any items that become SOLD OUT between Nov. 6-8 will ship in 2-3 weeks. You will still receive FREE SHIPPING when the order ships.
FedEx ground shipping only.