12-15 Week Lead Times For Domestic Suppliers--Now What?
What if I told you that 12-15 week lead times from domestic suppliers are back…like never before? Now what will you do? Once Trump announced tariffs a year or so ago…many companies were seduced by the medium size flexible film manufacturers who would take small (less than 25,000 piece orders)…and they entered the summer of 2019 feeling as if they had a game plan going forward.



What if I told you that that strategy could backfire if you aren't prepared? Effective supply chain management is going to be key! When companies panicked over the threat of tariffs imposed by Trump and the US government, these medium size flexible retail packaging manufacturers loaded up with new customers and fat profits because US companies were desperate. Well, those medium size flexible packaging companies are now at full capacity too…not because of all of the small orders they were willing to take, but because the major 900 pound gorillas like PrintPack and Ampac and Glenroy are pushing their overflow to these medium size companies.
That's ok you reason…I'll just go digital if I have to…and spend 3 times the cost? Really? Or how many times are you hearing about suppliers "taking" your order only to come back later and tell you they "cannot" hit your due date. Are they going to pay your fine from the retailer? Are they going to "make your company whole"…I highly doubt it.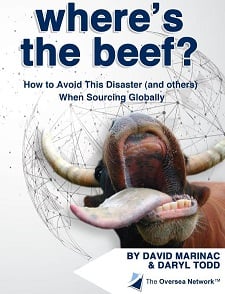 But…what about the tariffs? Tariffs are being lifted or eased. What about the coronavirus? Isn't everyone sick overseas? No, they are not. Don't want to work with China…ok…South Korea. Don't want to work with South Korea…what about Israel…Vietnam, or even Belgium? Do you have access to companies all over the world based upon your need, the material structure you have to have, the lead time you need to meet, etc?
I could see people falling for the coronavirus nonsense as a reason to avoid say China…but now that the virus is in South Korea, or even in the United States…now what? Does that mean you cannot use US manufacturing for fear of contracting the coronavirus from a US supplier?
No, it means that there is a virus that has affected many people around the world and Your Company needs printed flexible retail packaging…done right, done on time…delivered when and where you need it. Unless you are willing to accept 12-15 week lead times or worse, you better have a back up plan and find alternate suppliers to fulfill your orders.
At the end of the day, Supply Chain is going to be key for your business. Do you have options to get you your printed flexible packaging faster? Is digital printing the answer for you? What if your supplier could deliver on a release basis…so you always have what you need, when and where you need it? You do have options and 12-15 week lead times don't have to be it (unless you want that of course…haha). Trust your packaging partner for help and guidance.