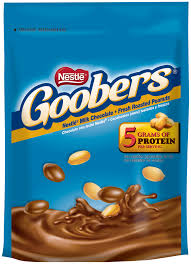 Candy remains one of our most acceptable guilty pleasures. In fact, given its popularity and the fact that some candy is sugar-free, it's enjoyed more than ever before. In fact, candy has become more than just the treat given out at Halloween or to quiet a cranky child in the supermarket. Candy is celebrated, used as a prop in countless movies, music videos and television shows (anyone remember Kojak starring Telly Savalas?) and is advertised far and wide. Candy can even bring a personal touch to a birthday party, holiday gathering, even a wedding. For events such as these, stand up personalized candy bags are the perfect accessory.
Stand up bags go by various names, including custom print bags, Mylar® barrier bags and stand up pouches. They are made from multiple film layers that are laminated together to create a barrier bag which will protect your candy from vapor, odor, pests, pets (the bags are puncture resistant) and moisture. The barrier also serves to extend your products' shelf life by sealing in flavor and freshness, especially when the optional zip lock closure is also ordered.
Strong and durable as they are, stand up personalized candy bags are flexible enough to store virtually anywhere, whether standing up on a shelf, stuck in a glove box or tucked into a backpack. Optional tear notches make opening the bags simple and mess-free. The zip lock closures we've already mentioned have the added benefit of providing convenient, spill-free, repeated opening and resealing.
By standing up on the shelf, your brand will stand out from the competition. Round and sombrero-style hang holes are available to provide grocers, convenience stores and other retailers another way to display your brand.
The best part of all, though, is that stand up personalized candy bags can, in fact, be personalized to meet any requirements. They have wide front and back panels for labels, stickers, the use of clear film and printing customized to exact specifications in up to 10 colors. Imagine the possibilities.
Stand up personalized candy bags: Because you can!
Click below to receive our FREE Chocolate Packaging eBook!