Packaging for Candle Beads
and Bath Salts
You help your customers relax with soothing bath salts and candle beads, so make sure you products stand out from the competition by giving them the WOW packaging they deserve.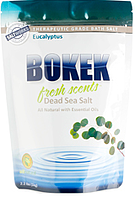 When looking for bath salt packaging and ways to package candles and candle beads, stand up pouches are a wise choice. Candles can come in stick form, but, recently, candle beads and scented beads with various fragrances have grown in popularity. As a result, the need to package these items in new and inventive ways has also grown.
Stand up pouches will protect the bath salts, candles, and candle beads and form a barrier around the fragrances and oil that are a part of their construction. Oil can cause havoc with many types of plastic and must be taken into account. Fortunately, stand up pouches are made with multi layers of barrier film that protect your products from odor, light, moisture, and even puncture. These barrier properties also help keep everything fresher for longer, and the layers of film also provides the pouch with the stability to "stand" on store shelves.
Making The Process Easy
We make it easy for our clients to take their candle beads and bath salt packaging from a basic concept to a custom designed and or custom printed stand up bag in a few simple steps while at the same time helping them build their brand awareness.
At StandUpPouches.net, we have over 25 years of experience designing the best-fitting stand up pouch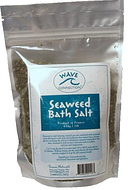 with the right barrier properties at the total lowest cost for our clients. Our Stand Up Pouch Fast Track System simplifies the entire process, regardless if you need a stock stand bag in any number of available colors or sizes, a custom size yet unprinted stand up pouch, or a custom printed stand up bag.
In regards to custom printing, once your artwork is approved, our lead time for custom printed stand bags is 6-12 weeks. Even better, we have the incredible ability to custom print stand up pouches with a minimum run of as little as 5,000 pieces, one of the lowest minimums in the industry.
Stand up pouches, by design, have a wide face and wide back, which provides a considerable amount of room for an applied label or even better, custom printing. Pouches be custom printed in up to 10 colors. Available features include gas release valves, heavy-duty zipper tops or zipper seals, tear notches, hang holes, and even pour spouts.