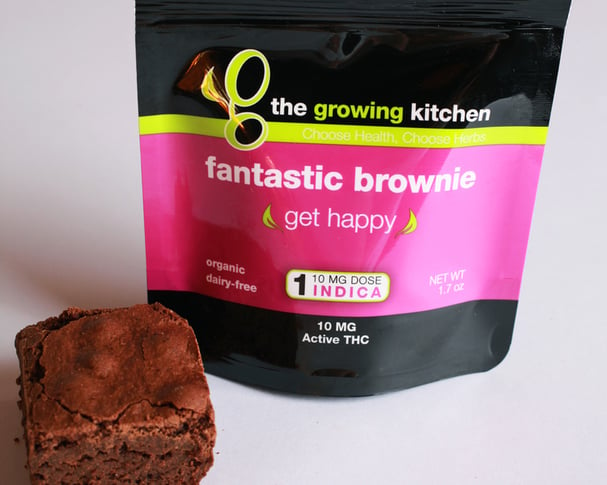 There's no doubt the cannabis market is currently experiencing a major boom, which is set to continue to the tune of around 20 percent per year.
According to studies by the oft-cited ArcView Market Research website, "the cannabis industry will never be smaller than it is today," and as more states and countries prepare to legalize cannabis, the industry is preparing for continued growth in the years to come.
Cannabis-containing products need to adhere to FDA regulations, but as the industry expands at an increasingly rapid rate and continues to create new applications for cannabis products, the standards for cannabis packaging are still somewhat of a gray-area.
There are currently more than 20,000 applications for cannabis outside of medical use, and from a packaging standpoint, that's a lot of new products with packaging that needs to be considered, regulated and standardized. Finding a packaging partner that is up-to-speed about the latest requirements in cannabis packaging is more of a necessity now than ever before.
The most common new product categories with packaging needs have been inhalants, topical applications like lotions, and then edibles, which are expected to see the most development as a product area. Although edible products are not new to the packaging world, edibles needing child-resistant packaging are. In addition to meeting state and federal standards, packaging for cannabis products needs to be able to keep products optimally fresh while also appealing to consumers by being visually appealing, flexible and sustainable.
The growing need for FDA-approved, state-regulated packaging for marijuana has led to the growth of industry-specific packaging for legitimate legal marijuana companies. Brands searching for a marijuana packaging company in Ohio should look for a trusted, versatile supplier who understands the rapidly changing cannabis market and its regulations.
While packaging for pharmaceutical products is certainly not new, child resistant packaging for food products that still appeals to consumers by looking and feeling familiar to other products they might find at the supermarket is a new challenge for many packaging suppliers. Child-resistant, stand up pouches that can be custom printed for maximum visual appeal are the perfect solution for companies struggling with how to package marijuana and the many other cannabis products entering the market today.
Companies searching for a marijuana packaging company in Ohio that can keep up with the demand for flexible, printable, and recyclable child resistant packaging should look for a packaging expert that understands the challenges their industry faces and can provide an effective, professional and compliant solution.
Further Reading:
(Top Image Source: The Growing Kitchen)