Flexible retail packaging, especially in the liquids and beverage market, is quickly becoming the preferred container for many global companies.
This type of product packaging has become especially desirable for baby food and fruit juice manufacturers, as small children can easily grasp the pouch and consume the contents inside. The pliability and strength of the material on the outside makes it a great option for parents who won't have to worry about their little ones breaking the packaging and getting hurt.
Beverage companies are increasingly seeing the value in spouted stand up pouches for liquid packaging, as this type of protective packaging is cheaper than heavy glass and takes up less space than bulky plastic bottles. We foresee this type of container really taking off in the next few years and becoming the "new normal." (Image Source: ipcblog.org)
On the other hand, we must consider packaging options for products we don't want our kids to easily access. Parents know household cleaning supplies and other goods can create a choking hazard or seriously harm the health of their child. That's why exploring different types of product packaging and learning which is best for you and your family is key.
Just as suppliers want to keep their products safe and free from harm, families expect companies to take proper safety precautions when manufacturing their goods and making safety a priority for all.
Consider this: As more states begin to legalize marijuana, edible snacks and concentrates will be more readily available. Cannabis packaging needs to be styled in such a way that kids can't get to it
– just as other pharmaceuticals and potentially dangerous products are protected in childproof containers and bottles.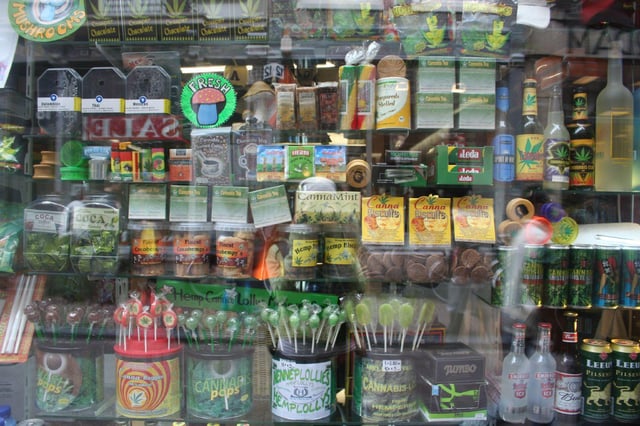 When choosing cannabis packaging, suppliers must be conscious of consumers' safety and ensure the young offspring of their customers do not get their hands on these products by mistake. The cannabis industry has begun to embrace flexible retail packaging, and more suppliers are asking experts how to package marijuana so it is protected and child proof.
Colorado, where cannabis was legalized statewide in 2012, has clearly outlined packaging and labeling requirements for retail marijuana for consumer protection. Above all, stores selling marijuana or associated products must place their items in a child-resistant container that conforms to federal consumer product safety regulations.
According to the Consumer Healthcare Products Association, child-resistant packaging is designed to be significantly difficult for children under 5 years old to open or consume a harmful amount of the substance inside. Product packaging is thoroughly tested and must meet performance specifications outlined by the Consumer Product Safety Commission.
Cannabis packaging must also be opaque, closable if not intended for single use, and it must be properly labeled according to the Retail Code. Proper labeling is important when learning how to package marijuana, as it includes specific warning statements alongside Colorado's Universal Symbol indicating the container holds a cannabis product. According to the Colorado Department of Revenue, Marijuana Enforcement Division, the label must also list all nonorganic pesticides, fungicides, and herbicides, as well as solvents and chemicals, used to create the product.
For edible cannabis goods, a list of ingredients must also be provided on the product packaging. Expiration date and refrigeration requirements are mandatory as well. Choosing protective flexible retail packaging allows manufacturers to put detail into their design and include all legally required components right on the outside so it's in plain view.
Each state has its own laws regarding the legality of cannabis and requirements on how to package marijuana. Education is key for suppliers jumping into this booming industry, whether it's for medicinal products, snacks, or beverages. Protecting your product is important, but keeping consumers safe should be top priority no matter what.
Related Posts: