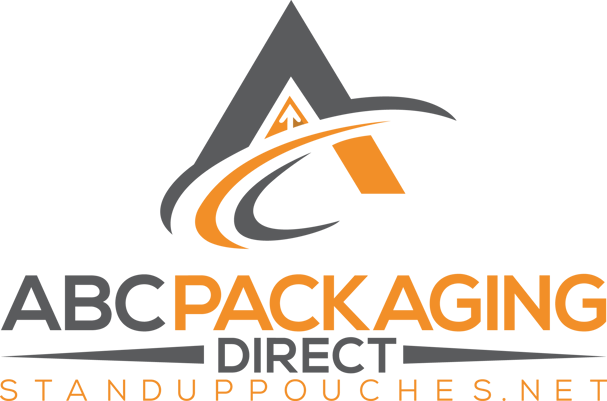 StandUpPouches.net, the leading online supplier of flexible packaging, has introduced a new brand identity, including a refreshed logo and website, to coincide with its expanded growth and outreach to new markets.
The company's new logo features a sleek and illustrative rendering of the letter "A," accented by a dynamic upward-facing arrow, to reflect the marrying of the StandUpPouches.net brand with its parent company, ABC Packaging Direct LLC.
StandUpPouches.net retained its signature orange and black color scheme, adjusting the hue and contrast on both shades in the new logo to signify an evolution of the company while maintaining brand recognition.
The merging of the two brand identities into one cohesive logo was a strategic move to communicate that the supplier's clientele receives the same level of high-quality customer service, support and project execution from its packaging partner no matter the company's size, budget or reach. Whether a customer is interested in ordering a case of plain stock flexible pouches for the first time, or is evolving to create thousands of fully customized flexible bags, the supplier's user-friendly online hub makes it easy to obtain the packaging option appropriate for each CPG brand.
"We work closely with our customers to make packaging a key part of their branding and marketing strategies," said Mallory Fetchu, Marketing Director at StandUpPouches.net. "We understand how important it is to refresh not only a logo or website, but each component of a brand's image to reflect current trends and meet consumers' needs."
The flexible packaging supplier's updated look is reflected on its customer-facing website, StandUpPouches.net, which now features a more streamlined responsive design that functions uniformly across all devices. A deliberate focus on strong visual elements increases ease of navigation, leading visitors to specified areas to quickly and more efficiently request a quote for custom printed pouches, order free samples of fully functional flexible packaging or place orders in StandUpPouches.net's online store.
The packaging supplier's team worked closely with Inbound Design Studio to create the updated website design. Jamie Berling, StandUpPouches.net Digital Marketing Manager, produced the central visual element on the website's homepage, an interactive slideshow highlighting the brand's most innovative, forward-thinking packaging options. The slideshow incorporates video, animation, calls-to-action and high-quality images that create more experiential visits and easily guide guests through the website in a sleek and visually appealing manner.
StandUpPouches.net aims to provide not only full-service, customized packaging options to customers, but also and an abundance of educational resources and 24/7 support from its Ohio-based staff. The updated website serves as an integral online portal that assures customers' needs are met and requests are handled quickly, easily and effectively.
*This press release originally appeared on PRWeb.