As the medical marijuana industry grows, so do consumer expectations about the products containing the medicinal herb.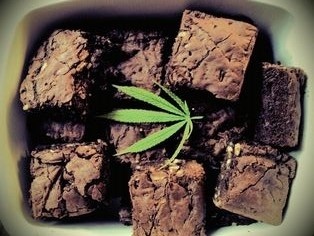 Cannabis edibles are becoming wildly popular, appeasing the so-called "munchies" some get from ingesting the drug while also making its consumption much easier and enjoyable for many. Patients coping with illnesses like cancer and Crohn's disease and experiencing unpleasant weight loss and reduction of appetite laud these types of edibles. Edible products containing medical marijuana have the ability to provide essential vitamins and nutrients to sufferers of these diseases while easing their pain through the medicinal properties of marijuana.
Now, the edibles industry is expanding to include gourmet products made with the sophisticated touch of a master chef.
French pastries like macarons, marshmallows, truffles, and even granola are available as cannabis edibles – now often referred to as "medibles." These are savory, delicious treats that appeal to foodies and patients with more sophisticated palate. These tasty delicacies are easy to stomach and savor, and the experience of consuming them is more about enjoying the high-quality ingredients and expert preparation than simply getting stoned as quickly as possible. Sure, that's part of consumers' expectations, but producers crafting medibles are really more concerned with raising the bar for medical marijuana and attracting a new set of customers.
Because these treats do contain a medication, medibles brands still need to adhere to government regulations and guidelines during every step of the packaging design process. It's not a bad idea to consult a lawyer who specializes in local medical marijuana laws and guidelines when creating logos, labels, and graphics for your medical marijuana packaging. Selling marijuana products really shouldn't be viewed as a solo effort – education can come in the form of many resources, and your medical marijuana packaging supplier can even help guide you to the best, safest forms of packaging for your products.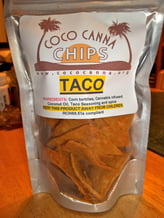 High-quality medical cannabis packaging should be flexible, durable containers that seal in the taste and aroma of the product inside while keeping it safe from outside elements like UV rays, moisture, oxygen, and odor that can compromise the value of the food. When dealing with a medicinal product, you also need to make sure the packaging is tamper and puncture resistant and won't degrade the beneficial properties that make up the product. That's why so many medibles brands are choosing flexible retail packaging, like stand up pouches, as their preferred medical marijuana packaging. These pouches are resealable and offer plenty of space for brands to include all of the legally required labels and text information right on the outside of the container.
Stand up pouches help protect goods from harmful outside contaminants while sealing in freshness and flavor.
When it comes time to learn how to package marijuana, brands should always keep the consumer in mind. Selling sophisticated medibles is all about presentation, and your packaging should be an extension and reflection of the care and detail that goes into the creation of your product. Learn more about the types of cannabis packaging available for your medibles and other medical marijuana products.
Related Posts: