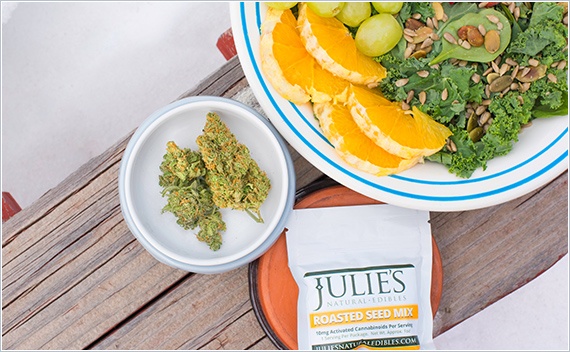 Like it or not, we are in the midst of a marijuana renaissance. Consumers from all different walks of life now embrace what was once considered a drug that appealed to the stoner, hippie, or burnout archetype.
We now know the benefits of the plant are vast, ranging from pain relief to boosting appetite and lowering anxiety. Right now, marijuana is legalized throughout half of the United States as a medicinal product with tight regulations that vary by region. It is indeed legal for recreational purposes in several states as well, proving that it is quickly moving away from its controversial place in society and is being embraced by the majority.
Food and beverage companies are quickly jumping on the marijuana bandwagon and are producing goods containing THC for both patients and casual consumers residing in the states where the plant has been legalized. Now, all eyes are on the industry as new companies work to become next big marijuana brand. There's no doubt edibles are all the rage, as they come in many tasty varieties and are easier for the novice marijuana user to ingest. Companies across the nation are experimenting with new recipes and products that contain cannabis, ranging from carbonated drinks to popcorn and candy. As a result, increased attention is being placed on brand image to change the perception of pot from an underground substance to a widely used and accepted form of health food.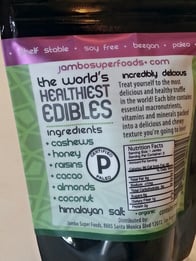 Cannabis packaging plays an important part in a marijuana business' overall branding strategy. Companies are putting dietary information and nutritional benefits on their compliant child resistant exit bags to better align the product with goods one would find at a pharmacy or health food store. When marijuana was first legalized in states like Colorado, cannabis-packaging standards simply didn't exist. After several controversies and misunderstandings about the herb emerged, laws were passed to ensure companies distributing the product were keeping consumers educated, informed, and safe using their exit bags for marijuana as a powerful communication tool.
Manufacturers have moved away from glass and plastic containers that lack required childproof and tamper resistant features and are instead choosing forms of flexible retail packaging for marijuana and edibles because they protect against outside elements and keep consumers safe. New forms of child secure exit bags offer businesses plenty of space to include the necessary legal requirements right on the outside of the container while also providing room for creative and distinguishable branding.
Health food companies are using strong, durable stand up pouches for products like granola, tea, organic snacks, and even baby food. Leaders in the cannabis business are taking a cue from this successful strategy and are using similar, flexible child secure exit bags for their cannabis packaging to speak to health-minded consumers.
The right marijuana packaging can set brands entering this growing market apart from competitors and can help establish them as more aligned with health-food brands than drug companies. We still have a little ways to go in America as far as changing perceptions about marijuana, but as recent studies show, the majority of the country is already on board with legalizing the plant for medicinal purposes and supports its safe and legal regulation.
It's important for those in the marijuana biz to pay careful attention to their cannabis packaging, namely exit bags for marijuana, to earn loyal customers and help change the face of marijuana and the industry as a whole. Cannabis products can easily be placed on the shelves alongside health foods and herbal supplements in the next few years as long as brands abide by the rules and choose child resistant exit bags for cannabis that keep both heir product and consumers safe.
(Image Sources: Julie's Natural Edibles, Adam Farrah)