With sales that began Jan. 1, the cannabis industry in California is in the process of transitioning to a state-regulated cannabis market, which brings with it a number of new rules and regulations for cannabis retailers.
Under the state's new rules, all cannabis purchases must be packaged in child-resistant exit bags and opaque containers. The burden of this change in standards is falling largely on retailers, many of whom are struggling to stay compliant in the wake of the state's rapidly changing regulations. The new rules require all retail cannabis that leaves a store to be contained in these opaque exit bags, a requirement also enacted in states like Oregon and Colorado.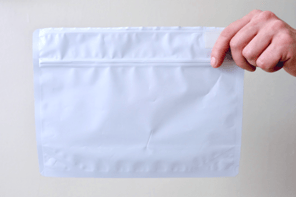 Previously, cannabis purchases in California could be packaged any number of ways —in bulk jars or plastic baggies — making packaging simple for cannabis retailers in the state. Legislation to change cannabis regulations in California came a mere month before it was set to be enacted Jan. 1, 2018, which sent many retailers scrambling to obtain enough child resistant packaging to stay compliant before the start of the new year.
While some California cannabis companies are panicking over the rapid change of regulations,

other

savvy retailers are turning to their packaging partners for help with the regulatory changeover.
Los Angeles cannabis company MedMen, for example has purchased 100,000 exit bags as child resistant packaging to be used with all products that don't meet the new requirements. Daniel Yi, MedMen's communications director, expects it will be enough to cover the first six months of the year.
For cannabis retailers still looking to make the change to child resistant bags in order to keep up with changing cannabis regulations in their state, finding a packaging partner that is well-versed in current policies and will quickly deliver child resistant packaging, can solve the issue of remaining compliant as regulations change.