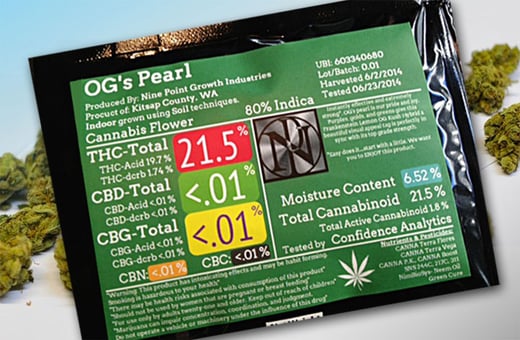 Like it or not, cannabis means big business nowadays. The industry is booming, and the entrepreneurial spirit is alive and well among growers, producers of edibles, and manufacturers of THC-infused products.
The most successful companies in these markets are teaming with legal marijuana experts who stay in the know about changing rules and regulations that occur on a state-by-state basis. To get your cannabis products out on the market, you can't just assume your labeling and ingredients are in compliance with these strict and ever-changing laws. It's important for all businesses in the marijuana industry to be proactive with their cannabis packaging and be readily prepared to make adjustments if necessary.
Recently, two cannabis companies in Colorado came under fire as state health officials seized hundreds of their plants and products because the packaging labels included a pesticide that is currently banned for use with marijuana. There is a glaring lack of safety regulations regarding the use of specific pesticides in the growing phase, which is a major cause for concern among those in the industry. The pesticide used in this particular case is called spinosad – while fairly harmless to humans when consumed in small doses, it can cause a few unpleasant side effects like red, itchy skin and vomiting. However, for these two companies in question, what this issue really came down to was outdated labels on their cannabis packaging.
Per Colorado state law, all marijuana companies are required to list each individual pesticide, herbicide, and any other contaminants used in the growing and manufacturing process right on the outside of their product packaging. The aforementioned companies had neglected to update their labels and ingredients lists, resulting in the use of older bags that were produced when spinosad was not barred from use in their products. The company ordered 70,000 units of pre-printed bags, which they now have to throw away, forcing them to re-order a new shipment of packaging that includes the updated and compliant ingredients list.
When considering each nuance involved in how to package marijuana, companies cannot cut corners or make any assumptions.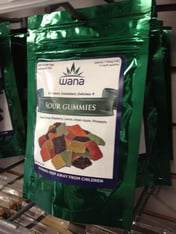 When a mistake is made on the product's packaging, a trusted packaging supplier can help prevent controversy (or a recall) before it begins. You never want to throw out an entire line of pre-packaged products if you notice a labeling mistake – it's best to work with your packaging partner to re-order your updated custom printed bags and get them delivered to you fast.

The rules are constantly changing, which is why the team at StandUpPouches.net works closely with legal marijuana consultants to make sure we – and our clients – are in compliance with each detail involved in laws pertaining to how to packaging marijuana.
Likewise, we understand that producers in a wide range of industries face frequently evolving rules pertaining to labeling on product packaging, and getting samples, prototypes, and updated custom bags shipped fast and effectively is so important. It's always a good idea to regularly check the FDA's labeling guide for any updated information, as well as your state's individual requirements for marijuana products. The right packaging supplier will deliver new pouches and bags to you quickly once updated artwork, structural designs, and sizes have been approved so you can get the packages filled with your outstanding plants and edibles and out on dispensary shelves in a timely fashion.
You work hard to perfect your product, and the same care and attention to detail must be placed on your packaging. Regular checks and updates are never a bad idea, and assembling a team of trusted advisers and suppliers will only make your cannabrand that much stronger and successful.
(Image Source: Weed Printing)
Related Posts: